2020.  What can I say about 2020 that hasn't already been said better in a meme by some 13 year old kid on imgur?  It's sucked.  It was going okay except  for the whole 'don't go outside or talk to people' thing.  We got the boat launched in May but with an old dog at the house we couldn't really spend the night on it much.  I did a few times, drank some rum, but by yourself it just isn't as fun.  I got the dodger installed.  It's the wrong color but one that is the right color is $450 and since I'll only use it in the ocean I think I can live with it… just a little… perfectionism… I'll try.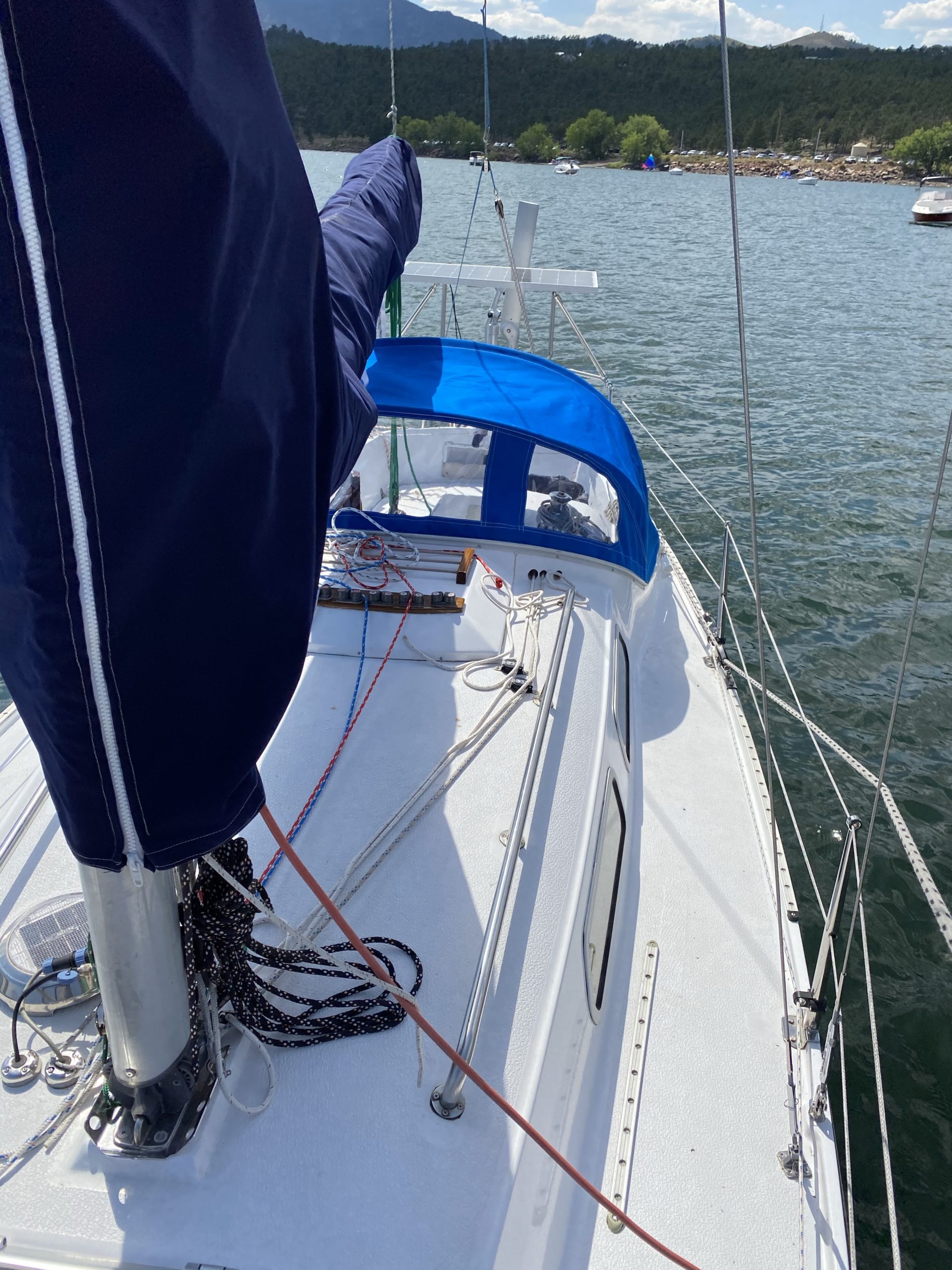 The current state of the interior.  The trim ring on the forward hatch fell off from heat making the Gorilla tape let go.  I have a new trim ring that features a screen that I'm going to try to attach this winter.  We'll see.  I will probably take the screen off and use it rarely since I pop my head out of it when using the head.  The screen would cramp my style.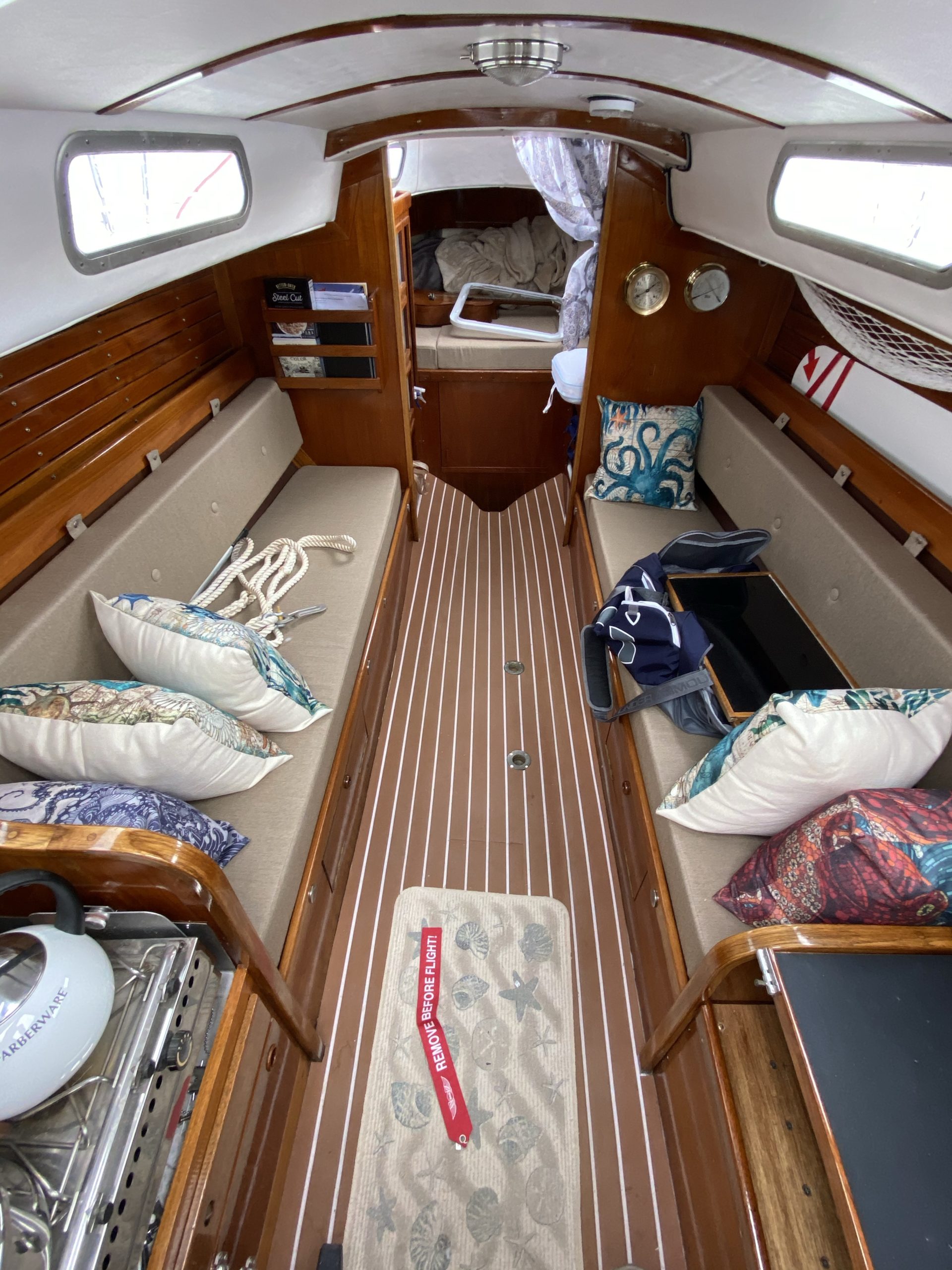 You can see aft on the starboard side there's now a powered cooler/fridge thing.  It fits in there pretty snug and I can have cold drinks.  It eats up a lot of valuable space but since there's no other way to refrigerate things on this boat it'll have to do.  I could always do the old time sailor thing of no cold items.  We'll see.  I might try to see if I can stow it up front somewhere since I never use the v-berth either.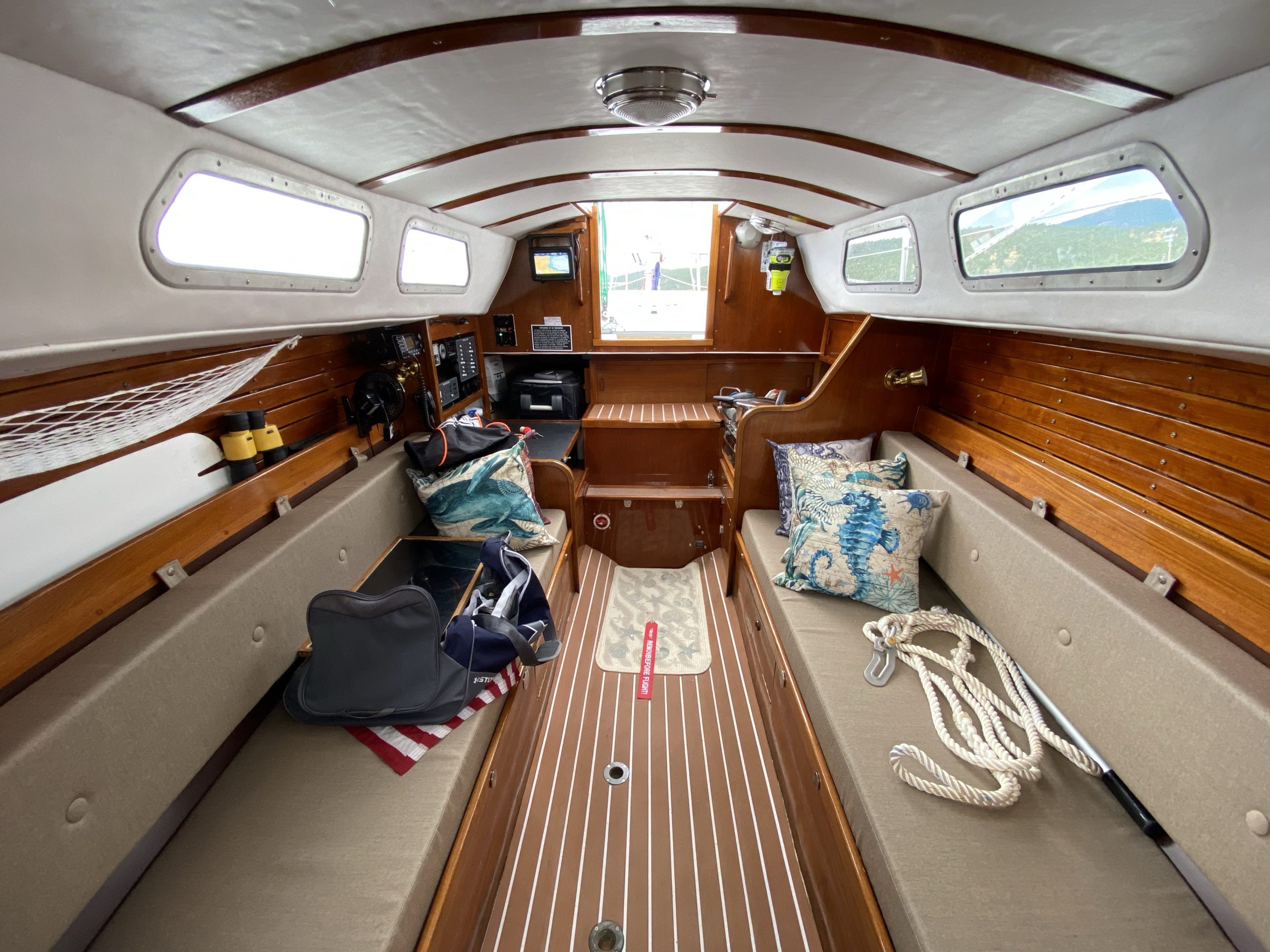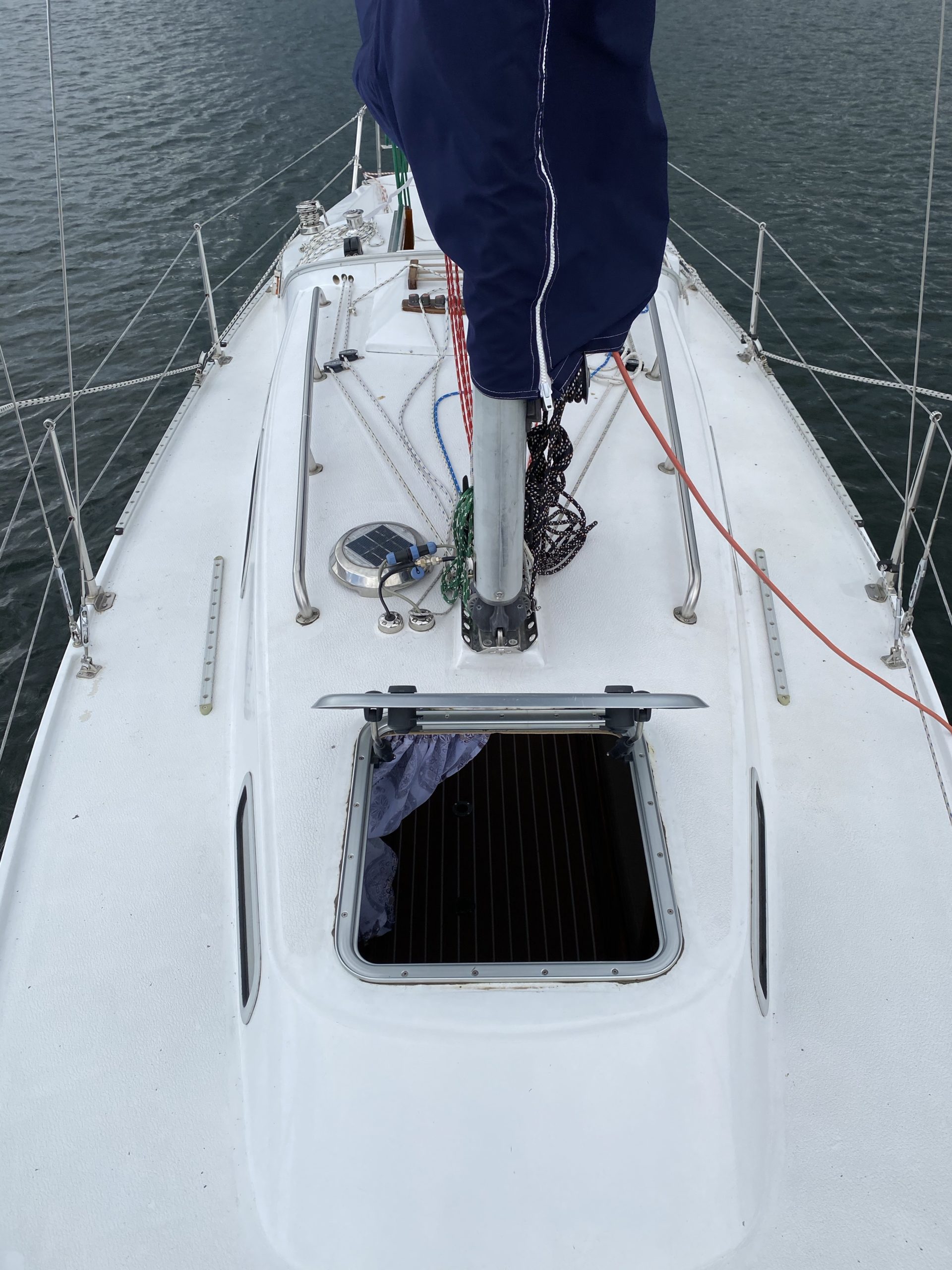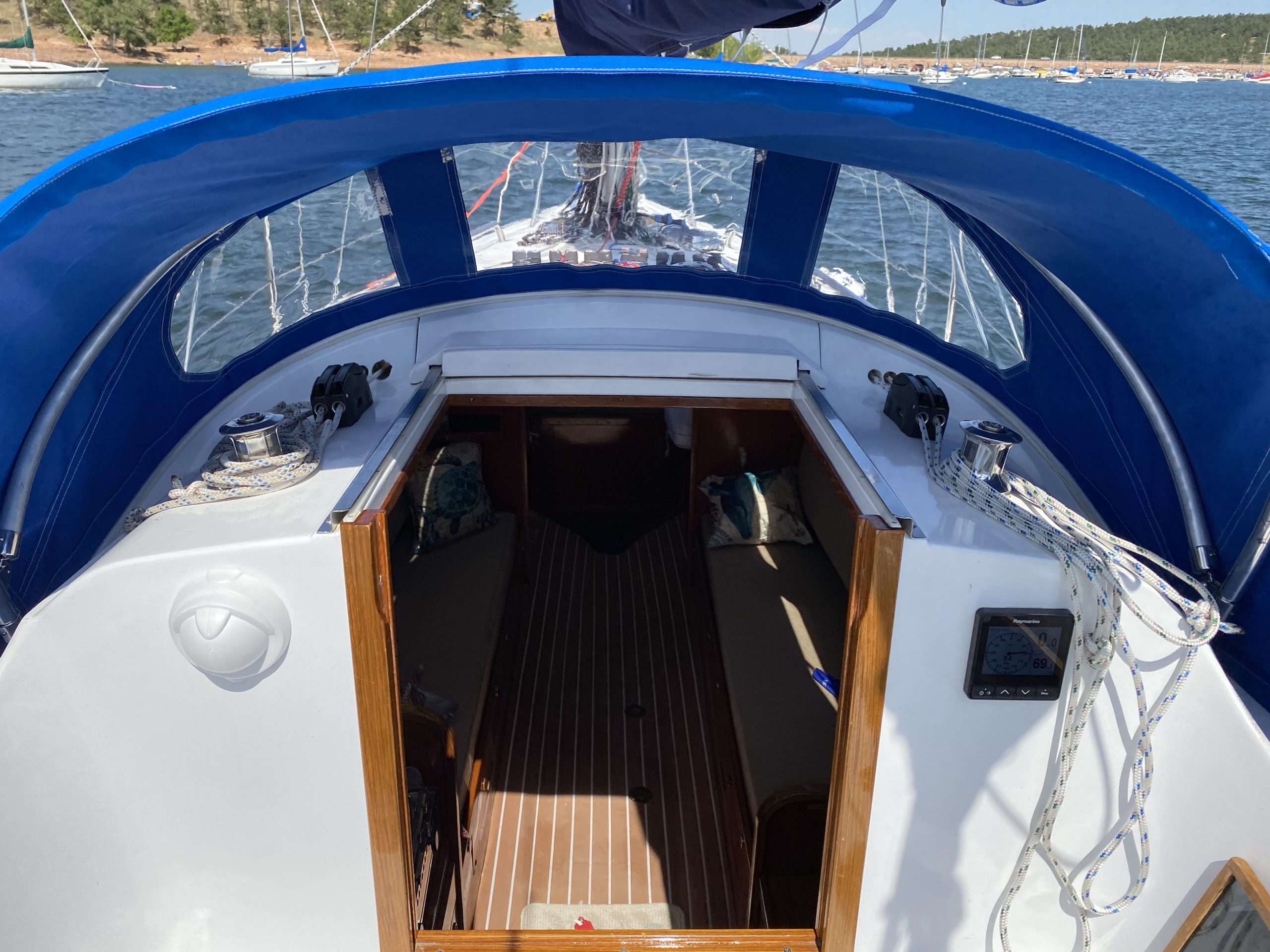 This summer all of Colorado caught on fire.  That's ash in my cockpit.  It's on everything.  I'd go up, rinse the boat off, but couldn't really sleep on it because the smoke was so bad.  Trips to the boat became short, 1-2 hours, so I didn't wreck my lungs.  Then I got laid off in August.  Sort of a cap on the awesomeness that is 2020.  Really I was on Garden Leave till October and you'd think oh wow Marcus you can spend all that time on your boat except for the smoke and ash… so I didn't.  I spent most of the time looking for jobs.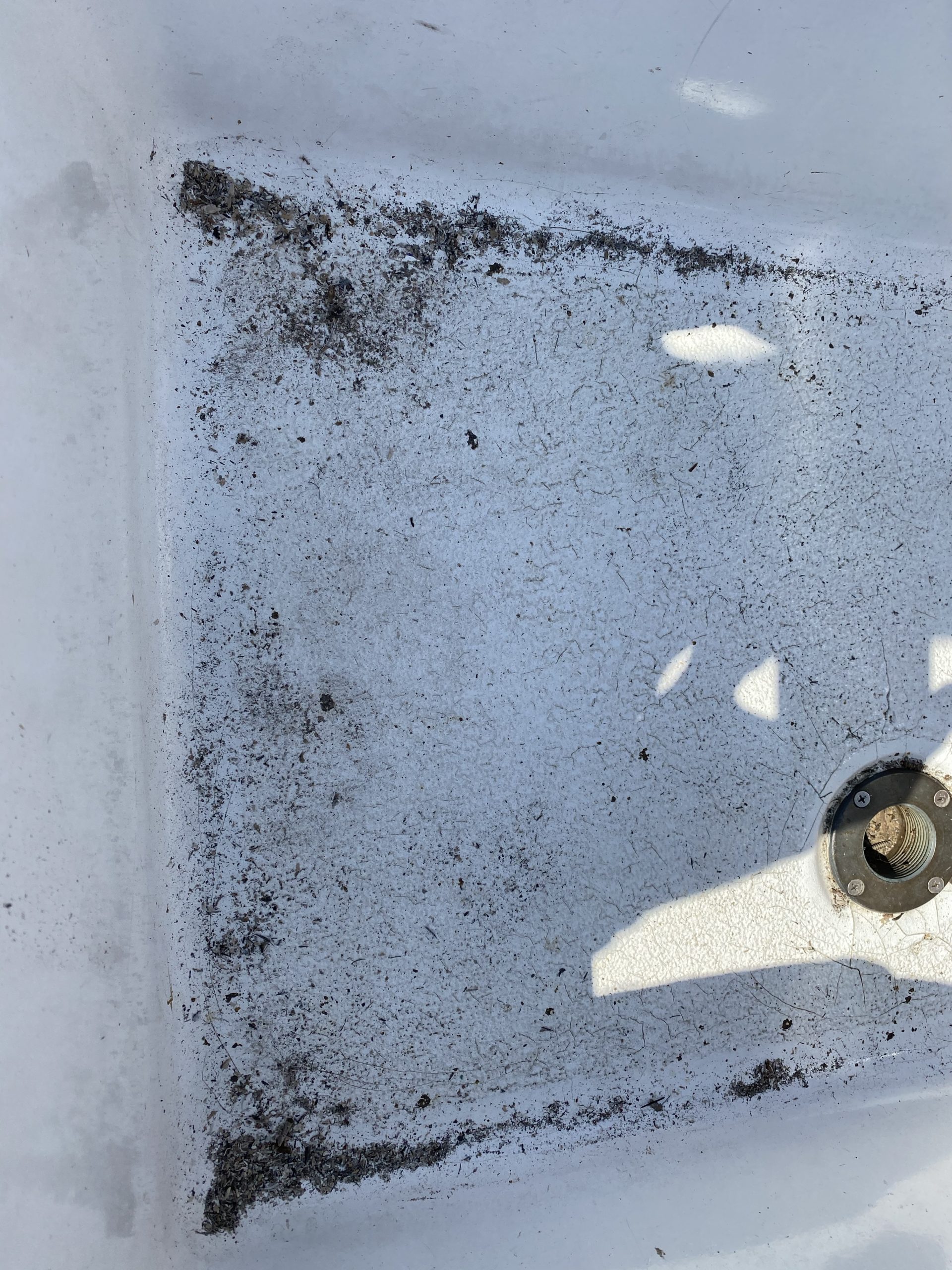 We did have a couple of really great wind days where we were able to use the self-steering.  It worked a treat even in the fluky mountain winds.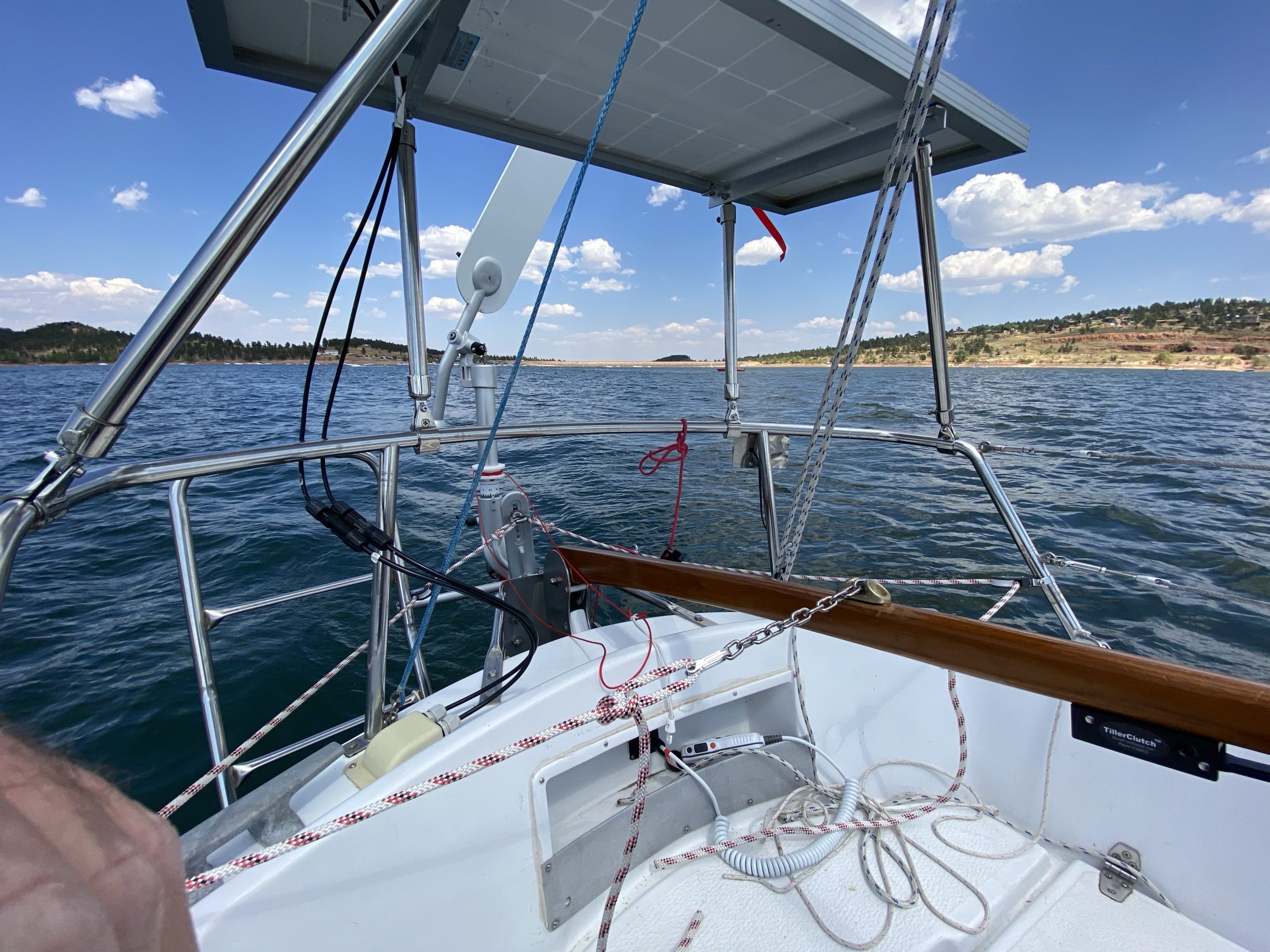 In September a friend of mine said, "Hey Marcus do you want a SSB radio" and of course I said yes because I'm a giant nerd and love playing with this stuff so he sent it to me and I'm trying to figure out where I can stuff it in a boat already pretty stuffed.  Thanks, Patrick!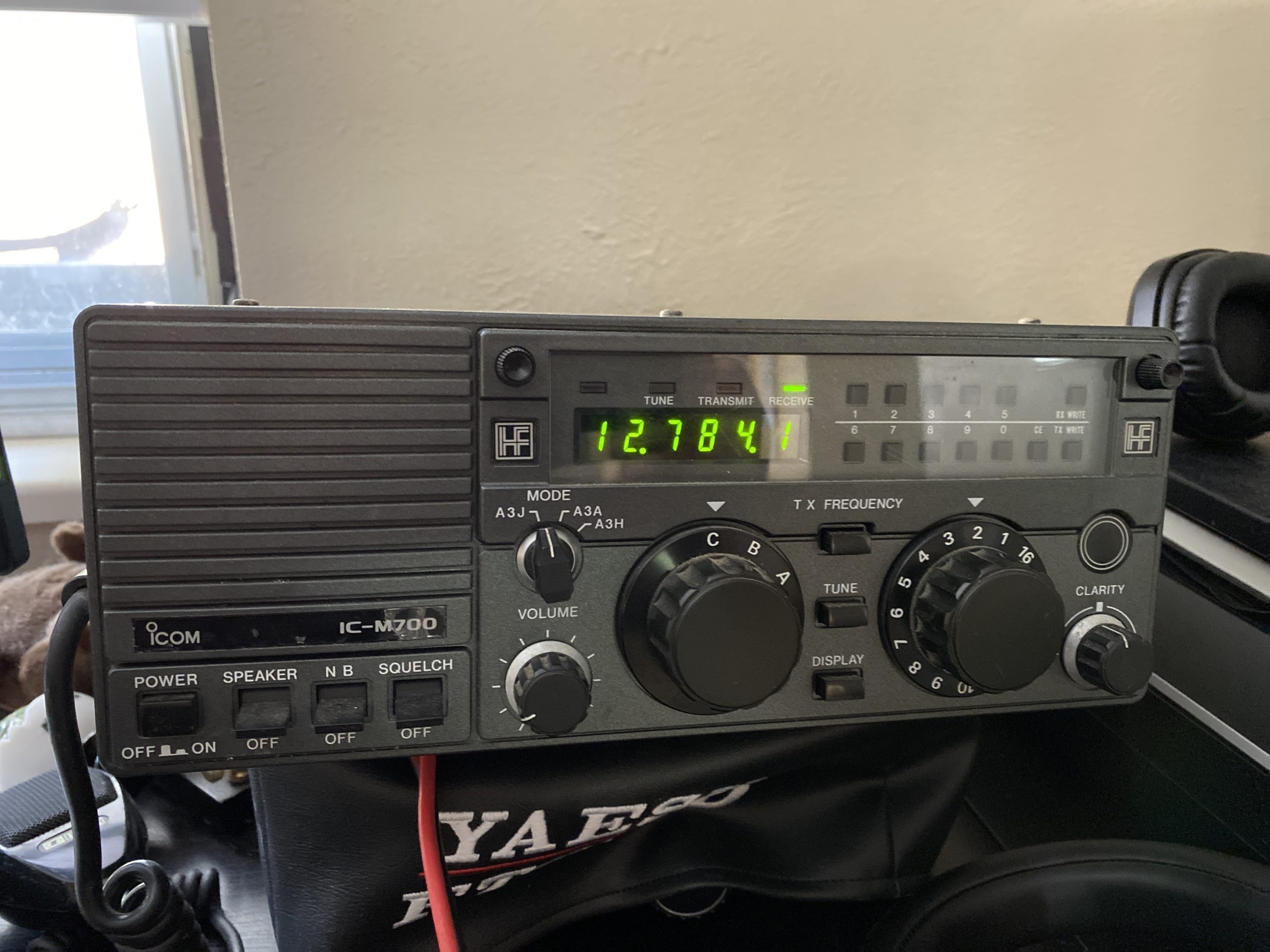 A couple of weeks ago I ran up and stripped the boat in preparation for hauling it out.  It's always good to get everything off so there is not a lot to do.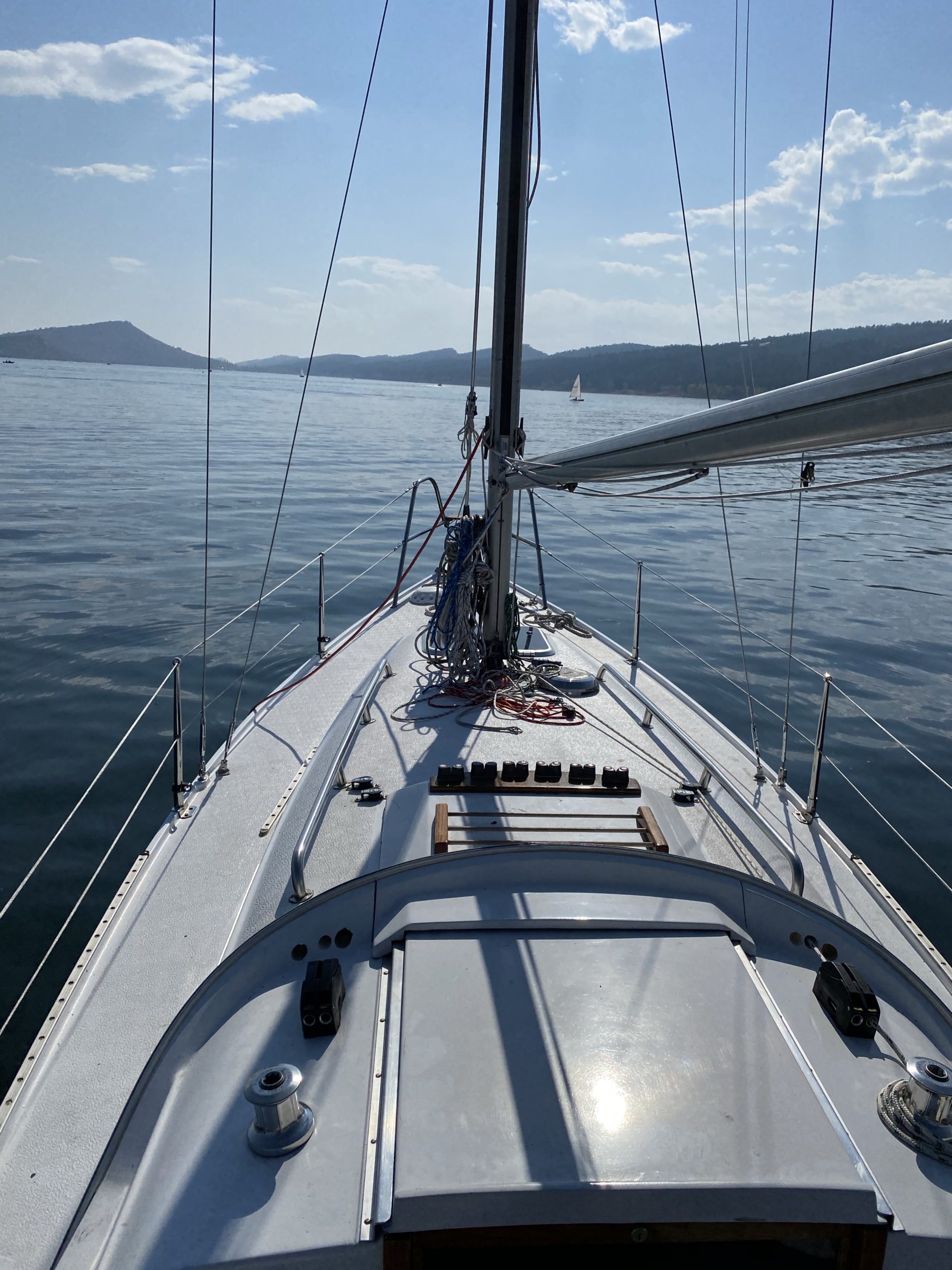 I always hate this view.  Leaving my boat.  She must get lonely.  I'm terribly soft-hearted about her.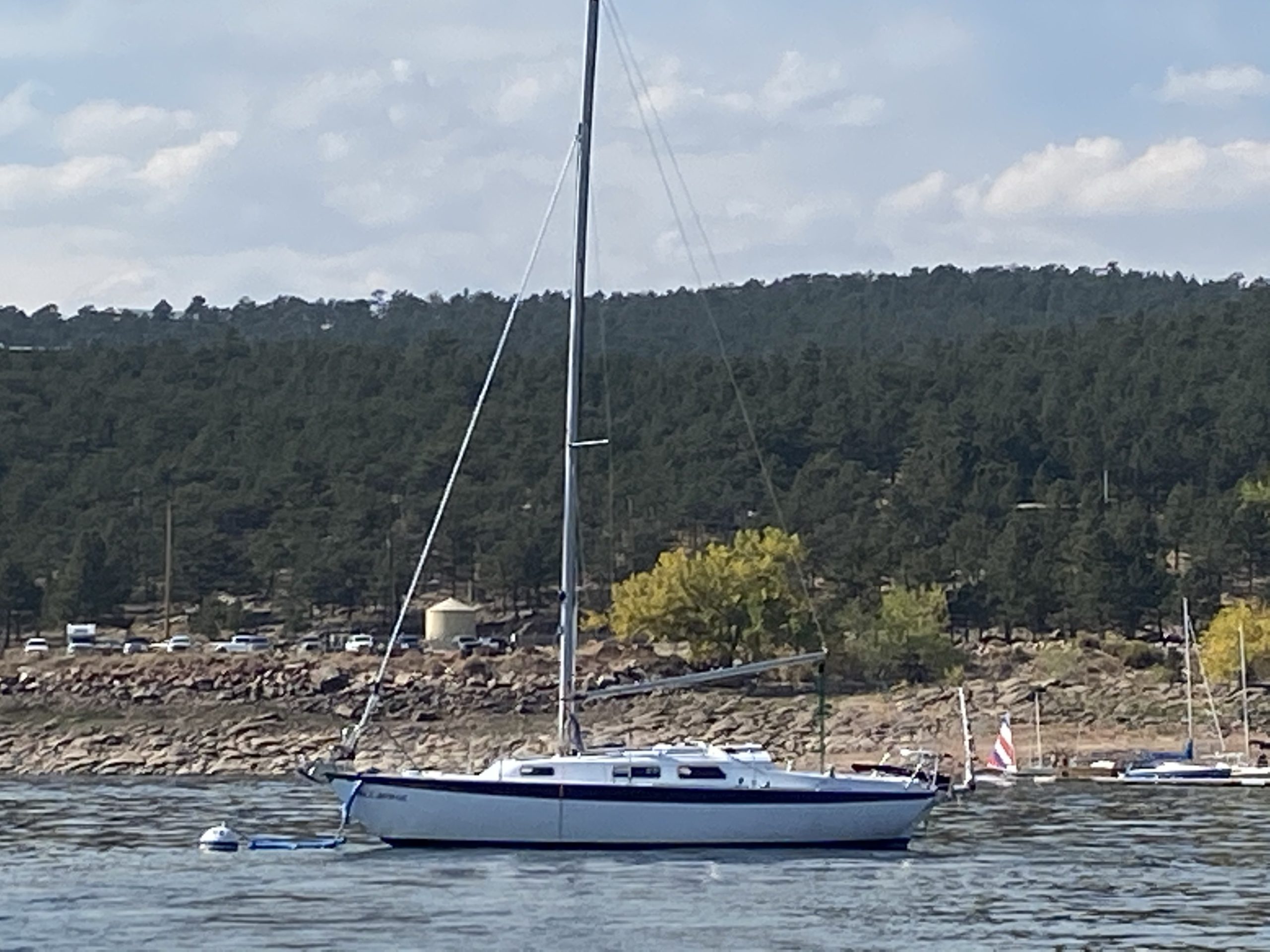 When we hauled it out we had a tough time getting it on the trailer as it was windy and we needed the trailer closer to the dock.  Ended up scratching the bottom paint up pretty good but other than that it went off without a hitch.  She's back home in her spot and I have a nice list of things to address over the winter.  One of which is making covers for all the exposed woodwork.  Anything I can do to avoid varnishing every year.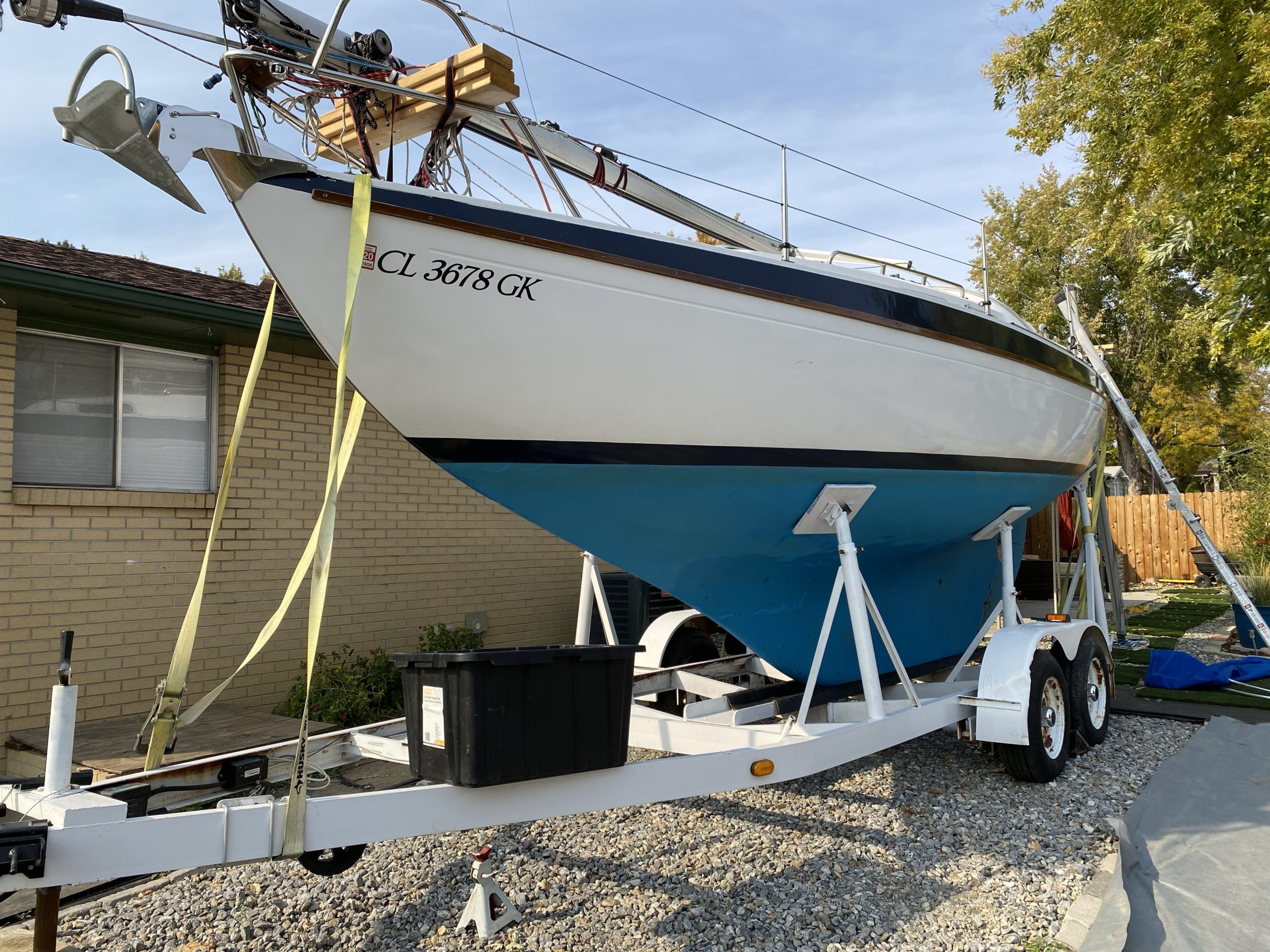 A few days later the smoke went BONKERS and it was apocalyptic outside.  The East Troublesome fire blew up and really made it hazy.  Couldn't be outside at all.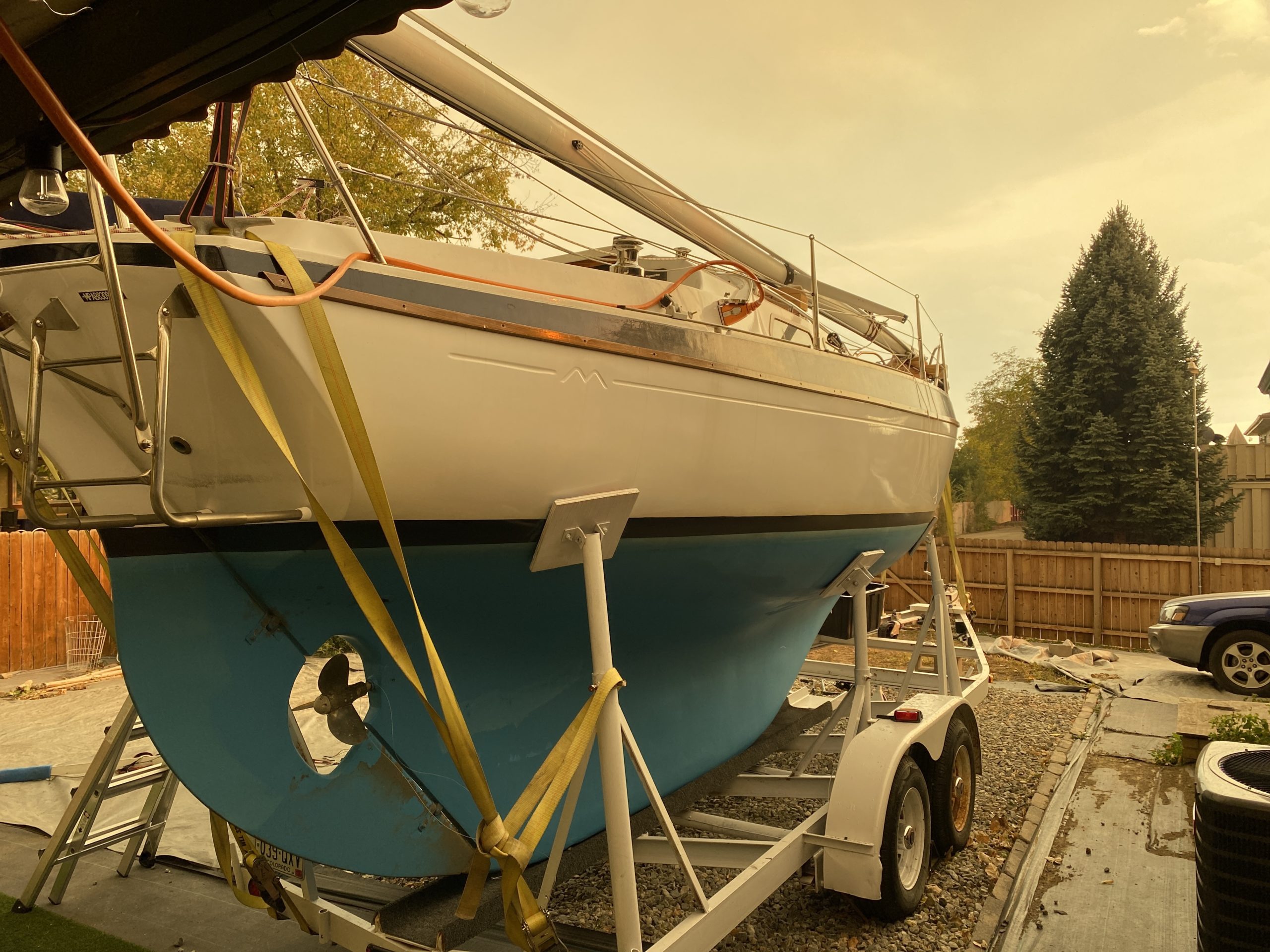 This is the view of the Callwood fire from my house.  That's about 7 or 8 miles as the crow flies.  It was concerning but there's a lot of not-very-combustible farm land between my house and there so we weren't very worried.  I was worried about my friends who live right where that was going on.  So far they've all still got homes and the fire is contained.